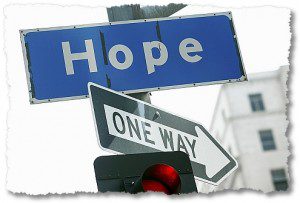 Who We Are: We are a community of worshipers who are lovesick for Jesus, organized as a city church in Columbus, OH. We are functioning towards becoming a 24/7 house of prayer with a mandate to serve as an urban missions base.
What's the VISION of HOPE CITY? To establish individuals in the revelation of the beauty of Jesus, unashamed of His love, standing boldly as faithful and true in this generation. To become houses of prayer, not built with brick and mortar, but human carriers of the glory of the living God. 24/7 prayer and worship is not a good idea or merely a modern trend, it is the ETERNAL PLAN of GOD and the reality of heaven. Prayer is not a means to revival, prayer is the revival. Spiritually alive beings are genetically wired to worship without ceasing. 24/7 worship of the lamb of God is befitting of the redeemed. Nothing less
What's the MISSION of Hope City?
Acts 26:18 "To open their eyes, and to turn them from darkness to light, and from the power of Satan unto God so that they may receive forgiveness of sins and a place among those who are sanctified by faith in me."-Jesus
Hope City exist to reach the 1.2 millions souls who call Columbus, OH home. An astonishing number of people are dying each day without the HOPE of Jesus Christ. Through the declaration of the Gospel of the Kingdom of God, we seek to restore broken people. By providing biblical-based education for followers of Christ in all areas of life and to raise them up as intimate lovers of God.
What's the purpose of Hope City?
Revelation 19:7 "Let us be glad and rejoice, and give honour to him: for the marriage of the Lamb is come, and his wife hath made herself ready."
We exists to call forth and train forerunners to embrace the prophetic forerunner spirit leading to a fasted lifestyle and the proclamation of the beauty of God as Bridegroom, King and Judge, to equip believers to embrace Jesus in a wholehearted way at the end of the age. Is this a new idea? No, definitely not! In fact the, perpetual solemn assemblies have played a key part in the formation of the church down through the centuries. For example: Around 1000 BC, King David established a tabernacle in Jerusalem and set a precedent of night and day worship before the Lord that continued at various times throughout Israel and Judah's history. Each time this order of worship was reintroduced, spiritual breakthrough, deliverance and military victory followed. Likewise, throughout the centuries, groups in Ireland, Germany, South Korea, and elsewhere across the globe have established day and night centers of prayer and worship. Following in this tradition, Hope City House of Prayer begins on Aug 14, 2011 toward the goal of establishing a dwelling place for the presence of Jesus through night and day prayer and worship in the heart of the inner city of Columbus, OH.
Mission Statement
-Matthew 9:15 "And Jesus said unto them, Can the children of the bridechamber mourn, as long as the bridegroom is with them? but the days will come, when the bridegroom shall be taken from them, and then shall they fast."
We exists as a fellowship of lovesick believers of Jesus Christ who are forerunners and intentionally stand before the Lord night and day with worship and intercession. From this place of intimacy with the Bridegroom, we will reach the lost and restore the identity of believers as the bride of Christ and provide biblical-based education in all areas of life. Hope City seeks to provide a place of encouragement and training for all those who are stirred by the call to prayer.